Managing Risk & Maximizing Value
---
Brentwood Management Group works closely with you to ensure that your 3PL meets your expectations. Performance measurements, benchmarking and timely reporting are the hallmarks of successful relationships. At BMG, we have established critical 3PL metrics covering every aspect of the 3PL partnership: warehousing and distribution, inventory management, transportation, and financial management services.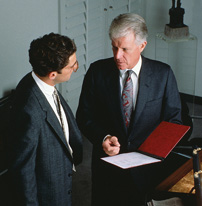 We spend the time to educate you on these metrics as well as the choices among service model offerings, relevant quality and regulatory issues, risk management considerations, and information system features that add value and benefits through an effective 3PL partnership.


With experience as both the buyer and provider of 3PL services, we are uniquely positioned to help you successfully compete in the markets dominated by the largest trading partners and suppliers in the industry.