Specialty Supply Chain Services
---
While selecting a 3PL is often a primary concern, outsourcing decisions might extend to additional warehousing, commercialization, and ancillary services. Numerous 3PL companies now offer commercialization services as well as specialty services, such as sales rep sample distribution programs, recall management, patient assistance programs and much more.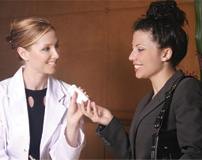 Brentwood Management Group is equipped to help your organization develop the most effective strategic combination of 3PL and providers of specialty services. Let us help you succeed at competing against the industry's giants.


We have created custom solutions for more than 35 very satisfied clients by drawing on our experience managing logistics and commercialization operations for three of the industry's most respected drug firms.